Kenyans are still in shock after Dennis Okari's scary investigative dubbed Red Alert.
Dennis Okari highlighted how supermarkets are using Sodium Metabisulfite chemical as a preservative on fresh meat.
Also read;
A man working at a local supermarket narrated how they use the chemical to preserve meat. He told Okari that they are trained on how to do it and they always wear gloves when mixing meat with the chemical,
The chemical can be corrosive to the skin and irritating to the eye so we have to cover ourselves,' he said. Adding, The meat shouldn't get spoiled in the supermarket. We try to minimize losses by putting the chemical on minced meat and diced beef.
The source further explained that they repackage meat with labels changed to reflect new expiration dates every morning before the supermarket is opened for customers.
In the morning we have what we call 'production time.' This is when we take the meat that has stayed overnight at the display and we repackage.
The chemicals are purchased at certain shops in industrial at specific times by people well known to the suppliers.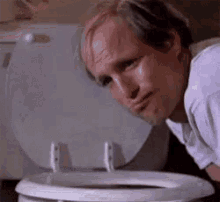 The chemical is also used to preserve chips to look fresh and attract customers.
Sodium Metabisulfite could be in more than just your meat, fruits and chips could also be laced with the chemical. #RedAlert pic.twitter.com/mgonBlSKfY

— NTV Kenya (@ntvkenya) July 14, 2019
Kenyans have reacted to the heartbreaking story and below are some of the comments;
Bravin After watching #RedAlert, You will realize why we have so many cancer cases on the rise in Kenya especially Nairobi. Sahii ni kutafuta pesa ununue shamba uko gishagi na utoke mjini. Chai! It's not just glue, not just mercury, not just plastic rice. It all of them. 😭😭
Also read;
Moses Kamau The food industry in Kenya is the greatest contributor to cancer in Kenya.
DJ Soxxy After today's expose, stand by for an operation this week by Gvt agencies. Always react and playing catchup while I am sure they knew this was happening. #REDALERT
Janet Machuka Just go ahead and buy bananas with dots. The ones with no spots and super clean might not be healthy. But who will tell you this is safe and not that when not all of us are doctors 😅#RedAlert
Also read;
CiikuwaSoxxy Unfortunately living in Kenya you worry about everything.. Meat, vegetables, fruits..lets not even start on MPs, no system works here, it's very sad. Only God can help us aki! #redalert
After watching #RedAlert how many want to become vegetarians? Waaat @DennisOkari 💯🙈 pic.twitter.com/YzuVjnPv6a

— Willis Raburu (@WillisRaburu) July 14, 2019
Nahunga In Kenya, we die daily. Unless you eat manna from heaven and wash it down with dry gin The Satan is now in the food chain #RedAlert
Mercy Nyambura We are dead bodies walking since we are consuming a lot of poisons #RedAlert
Dublu #redalert waanike hizo supermarket vile ulianika Nairobi Aviation nikakosa kazi.
Mokua Nyaore This is the reason we got CANCER eating down our people! We need such journalism, we need stories that can save lives and expose crime!
Imagine your steak has Sodium Meta Bisulfite and Meat glue. Then it's served with plastic rice from China. I think we're walking laboratories. #REDALERT pic.twitter.com/AkK8gguZCC

— Fatuma Mchafu (@FatumaMchafu) July 14, 2019
Nelson Havi Cuban Butchers next! Who is the Cabinet Secretary for Health? What is he/she doing? Are they still holding meetings at that hotel? It is a shithole country we have here in Kenya. #RedAlert
Suzanna Owiyo Fellow Kenyans, we have been consuming shitty food actually poison. #RedAlert Thank you @DennisOkari for exposing the rot in the Supermarkets. I'm so disappointed 😔
#REDALERT I don't think GOK cares that much either…… pic.twitter.com/aPhoekWeGL

— Solo ngatia (@ngats) July 14, 2019
Also read;
Bravin When I said don't buy meat from a butcher that doesn't have flies, I was told am insane. That lack of flies is evidence for good hygiene. Are you seeing what is happening on #RedAlert?
Bernard Korir The DCI and the ODPP should take up from where NTV and @denisokari has reached. This is inhuman and  should be punished
Jamaa wa password pale supermarket right now.

"Toa nyama zote, na fruits #REDALERT pic.twitter.com/VdgFFar5hc

— Charles Wahinya™ (@Charleswahinya_) July 14, 2019
Yvonne People are so inhuman, Kenyans have turned into monsters, risking other people's life's for money, people no longer fear God. May God bless that man abundantly for saving our lives. Kenyans you should love each other.