Women are always looking forward to the idyllic nature of the weekend.
Some might go back home after work while others will end up sleeping over at their bae's place, by choice while others it will be as a result of 'unavoidable circumstances'.
These circumstances normally include reasons like they are too high to go home, they are far from home, they have no taxi money or they stay with their parents or relatives who don't open the door after 10 pm.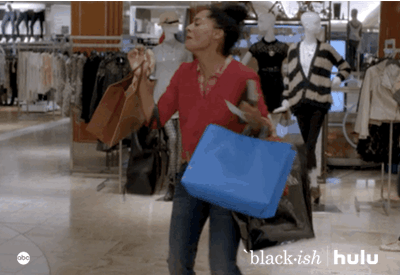 Also read:
Since they plan on spending the night, women normally carry big handbags. They are like bottomless pits. They can carry anything and everything in them. We did a survey and here is a list of some of the things women carry in their 'precious' handbags.
Condoms
Safety first. Smart women carry condoms in their handbags for protection just incase they're tempted to have sex after a night out with a stranger.
2. Thongs
Most women carry sling bags or purses when going out to party. This is common especially among women who wear trousers. As such a thong can fit unto a sling or a small purse. When she's ready to leave after a sleepover, all they do is change the underwear.
Also read:
3. Toothbrush, toothpaste and mouthwash
Hygiene is important. Women carry toothbrushes when there's sure they aren't going back home. Some even carry toothpaste or mouthwash just incase you sleep over at his place and he doesn't have any.
4. Towel and clothes
Sharing things like towels with someone is uncomfortable and one can also be exposed to skin diseases.
To avoid this, some women carry clothes not only to change when leaving but wear incase the D is nice and they want a repeat session the entire weekend.
So if you see a woman carrying a huge bag, just know that they're carrying a 'self-contained room'. Harudi nyumbani hio siku.
Also read;
5. Makeup
A slay queen cannot walk around with a face without makeup. They have to always have their face beat.
In case she goes for a sleepover at her boyfriend's place, she'll ensure she wakes up early to apply makeup so that the poor fellow is not confused. Imagine being thrown out of a house in the morning because you look different compared to the previous night.
6. Toiletries
From tissue to sanitary towels, you'll never miss these things in a woman's handbag. Incase you go for a sleepover, carry toiletries because some men don't rank these products as necessities in their man-caves.
7. Headwraps
Women love their hairs more than anything else. You cannot miss a head wrap in their bags. The wrap ensures the hair oil doesn't soak into pillowcases and duvets.
8. E-pills 
Most women use P2 and that's why most chemists especially on Friday, run out of this time of emergency pills before the clock strikes 4 pm.
After smashing raw most women take p2 to prevent them from getting pregnant. It's one of the most abused contraceptives.
Also read;
9. Mchele
This is a name given to a drug that female robbers use to knock out unsuspecting revellers. Those who are into this business carry it everywhere they go incase they meet a gullible target.