I wrote the title of the article and got confused. Walking along these internet streets you will be forgiven for thinking "Kenyan men ain't shit™".
Kenyan lasses often give me reasons to declare them the most unappreciative creatures God created other than cats ofcourse.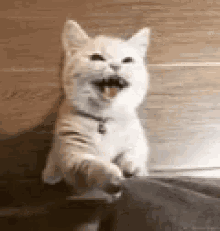 Kenyan men often get lampooned for all their evils -some real and some not. They get called ugly, lazy and if they do not fit into either category, get accused of being "fuckboys" playaz.
You will see lists get curated with names of Kenyan men to avoid like the plague and the amount of energy expended on these silly endeavours is mind-boggling.
Kevo
hupeana mimba, Davie ni mlevi- Traits of Kenyan fuckboys
Kenyan men are the least appreciated creatures in Kenya. But African women know better. So brothers, sons and nephews, if you are one of those men who are tired of being ignored and consigned to the friendzone by your crush, I have good news for you, South African lasses think Kenyan men are cute. Yep, for some reason (definitely because we are) South African lasses think we are hot! Note that I said we because my mother is a Kenyan so for me, Kenya is my heritage <insert smug emoji here>.
Check out what it was they had to say about us below:
So if you have a date with a lass tonight, make sure she treats you like the king you are -because if she doesn't a South African lass just might snap you up!