An engagement is a promise to wed, and also the period of time between a marriage proposal and a marriage. During this period, a couple is said to be intended to be married or simply engaged.
Future brides and grooms may be called a wife-to-be or husband-to-be, fiancée or fiancé (from the French word of the same form) respectively.
The duration of the courtship varies vastly and is largely dependent on cultural norms or upon the agreement of the parties involved.
The origins of European engagement in marriage practice is found in the Jewish law (Torah), first exemplified by Abraham, and outlined in the last Talmudic tractate.
Customs for engagement rings vary according to time, place, and culture. An engagement ring has historically been uncommon, and when such a gift was given, it was separate from the wedding ring.
The first recorded tradition of giving a ring for marriage is in Genesis when a golden nose ring was given by Eliezer of Damascus to Rebecca.
Some engagements are announced at an engagement party, traditionally hosted by the bride's parents. These parties are given in the family's usual style of entertainment.
Traditionally, engagement parties were normal parties at which a surprise announcement of the engagement was made by the father of the bride to his guests.
Therefore, it is not a traditional gift-giving occasion since no guests were supposed to be aware of the engagement until after their arrival.
The other unique thing that may not know is that the groom is supposed to give the bride a ring as a sign of engagement. The worth of the ring should be his three months salary.
This is referred to as 'The Three Months Gross Salary Rule'. This rule stipulates that if a man makes Ksh 80,000 a year he should spend Ksh 20,000 on an engagement ring.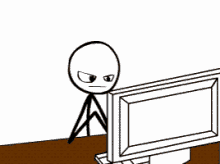 In modern times, engagement parties often celebrate a previously publicized engagement. Whether presents are given at these engagement parties varies from culture to culture.
This custom may have its origins in an ancient Egyptian myth that the finger contained a vein leading directly to the heart, or it may simply be because the heart lies slightly to the left side of the body. The ring is worn on the left hand of the wedding finger while engaged but moved to the right hand when married.
Let us bring it closer home. We have seen a lot of public engagements and we know most, if not all, have not practiced these traditions.
Some of them are engaged with the words 'Babe, I am pregnant' which forces the man to pop the question.
Here are a few grand proposals with an estimated budget.
This Is Ess
This probably marks the biggest engagement of all times. Lonina Leteipan went out of his way to make sure he makes his ex-wife happy. Little did he know it would not even last a year.
Here is a small break down of the cost he may have incurred during the proposal.
Photography by Victor Peace: ksh500,000
Chopper: The cost of hiring a chopper ranges from Sh130,500 to Sh174,000 per hour.
Engagement ring: Considering the fact that the ring should be worth three months salary and he was a manager so let's estimate 1 million per month so 3 million for the ring.
Breakfast at Fairmont Mt. Kenya Safari Club: Ksh 6,000 per person. He had the whole family brought in approximately 10 people so Ksh 60,000
Cupcakes: Ksh 1200 per dozen
Total: 3,691,700/-
2. Sam West to Vivian who took his proposal on National TV.
Cost of  Uber from home to Citizen TV: Ksh 1000/ fuel Ksh 1000
Engagement ring: Kshs 700,000
Romantic Dinner: Kshs 20,000
Accommodation for a romantic weekend at Plush hotel: Kshs 200,000
Miscellaneous: Kshs. 80,000
Total: Ksh 1m
3. Mr. Seed to Nimo Gachuiri  who's proposal was sponsored
4. Victor Peace to Cece Sagini – we don't have exact figures for now.
5. Danny Gift to long-term girlfriend – We will try and hook y'all up with more info on this.
Men always make it clear that pleasing a woman is not easy but the men above tried and made their significant others shed tears of joy.
Tell us if you would spend the same amounts to propose.