The fourth President of the Republic of Kenya, Uhuru Kenyatta and his wife Margaret, are blessed with three children: Jomo, Ngina and Jaba.
Jomo, who recently got married, is a very private man and that's why little is known about him. On the other hand, his siblings Jaba and Ngina Kenyatta are household names in the political field.
Also, read:
Although we're not sure if Uhuru's children will follow his footsteps and become powerful politicians like him, we would love to see what kind of a leader his daughter would make.
Well, Ngina Kenyatta is a simple and humble lady and below are reasons why we think she is the quintessential modern day princess.
1. Has blue blood – Ngina Kenyatta is from one of the powerful families in Kenya. She's a super rich kid.
Also, read:
2. She's contained – Ngina's personality is very demure. She's not that bubbly lady who behaves like she's high on a sugar rush. She's quiet, composed and calm.
3. Unique sense of fashion –  Her dress code speaks volumes. She rocks designer clothes. She doesn't overdo or go overboard in her fashion statements, like some local rich kids do. You'll rarely find her rocking flamboyant and flashy designs.
Also, read:
4. Reserved, no cleavage – Ngina is from a top family and carries herself around as a role model. We've never seen her show off her cleavage and belly in the name of fashion. Dear slay queens, showing off your flesh portrays you in a negative way. Be conservative like Kenyatta's daughter.
5. Unlike those influencers who litter our timelines with pics from sponsored holidays, free lunch dates to posing inside other people's cars, Uhuru's daughter loves a private life. She's on Instagram na hatusumbui!
6. Natural – Have you ever come across pics of Ngina with a heavily made-up face? No. The first daughter is not about that life. She loves her make up free face, no fake hairs and nails. And in fact, she rocks simple Abuja braids if she needs to put on protective hair styles.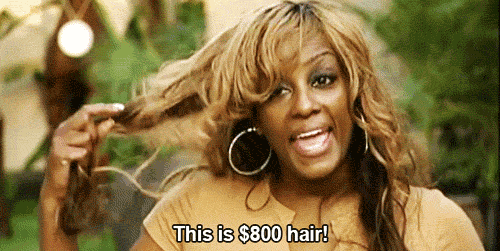 Also, read:
7. High maintenance
He is not just anyone you can mess around with, This princess has class and taste. So if you cannot operate in the level of a King or prince, please keep off.