All party animals who attended this year's Safaricom 7s finale on Sunday are not happy at all. After the game ended with the Welsh Warriors emerging as the 2014 champions, almost all fans went to the Safaricom/Tusker Village where it was all going to go down.
On Saturday, the party went down as planned and so Sunday was going to be the biggest after party. At around 6:30 the music had already started booming as the MC and the DJ were livening the crowd.
At around 7:30, it was G-Money's time to rock the party, and that's when a couple of G4S security guards started forcing everyone to vacate the area without explaining why to the revelers. I'm sure even the performers didn't have the slightest idea of what was going on.
WHY WAS THE PARTY SHUT DOWN?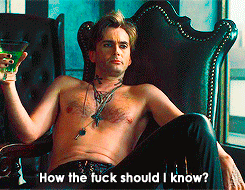 Anyway, I remember the MC saying someone threw stones at the stage, but was that one stone from a drunk man/woman enough to prematurely end the party? I decided to investigate further and the following could have been the reasons for the shutdown:
1. Apparently on Saturday, hundreds of revelers were mugged by area OBs (thieves) who were waiting outside the gates.Being end month more people were bound to be mugged on Sunday hence the shutdown.
2. It was Sunday guys! Why would you party on a Sunday and get fired the next day, seems Safaricom cares huh?
3.  I (Ratchetness Purveyor) was around, and since it was going to get seriously ratchet and you all know that's what makes me happy, Safaricom had no option but to end the party.
Below are few reactions from fans on social media and an audio of angry fans.
Security was terrible at #safaricom7s my friend got stabbed on the way to the parking lot, turudi Ngong road

— felix maina (@b_maish) September 29, 2014
@Safaricom have named the stadium and have their name written everywhere.shud have allowed tusker to host an after party #Safaricom7s — THIS IS ARSENAL!!!! (@D_Atang_a) September 28, 2014
"@davyvivaldi: #safaricom7s 2014 should be on deadbeat" @MedulaOfLangata Lolest — Nelly Munah (@munahnelly) September 28, 2014
I loved the game but more could have bn done …so far the worst #safaricom7s I av gone to since 2006 — Julius oloo (@OleroJulius) September 28, 2014
You be the judge, leave your comments below.
[soundcloud url="https://api.soundcloud.com/tracks/169819206″ params="auto_play=false&hide_related=false&show_comments=true&show_user=true&show_reposts=false&visual=true" width="100%" height="450″ iframe="true" /]