A city lady has left tongues wagging after she revealed that her boyfriend recently gave her a CJ (licking female private parts) while she was in her periods.
Also read;
According to the lady, this happened when she visited him.
I visited my boyfriend when I was on my periods and wasn't interested in sex. He really wanted it and when I told him I was on my menses, he said he didn't mind. He gave me a cj and at first, I felt weird but later I started enjoying it. I'm confused whether it's genuine love or he used me for a ritual.,' she posted.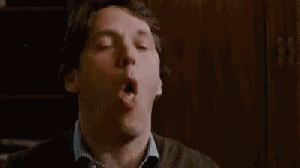 Also read;
Reactions from online users include;
sarahxtiana Angel Gabriel…blow the trumpet please…we are ready.
jennifer.tony 🤣🤣 He is not a ritualist he is a blood sucking demon.. d ones we pray bind n cast..
akinyiester Disgusting!
nimojoyve He is a vampire! He needs deliverance.
idris_lecreme Do people like this live with us on this planet 🥺🥺 Disgusting.
nina_gracias Wonders shall never end!!!
in_laws_brouhaha Some things are not just hygienic, at times forget the 5 minutes pleasure and act sane.
simplyanuoluwapo Your bf his not normal ☹️
Also read;
chizzy_obaa Only real men do this. A guy gave me cj on my periods too. I loved it so much.
duchess2109 He licked away your destiny 😂😂
elmizzydgreat That guy is probably dead or you are.
Benefits of having sex during your periods include;
Increased sex drive, Relieves menstrual cramps, increases lubrication – you don't need lubes, blood acts as a natural lubricant and it shortens your menses.
Side effects include; High risk of getting sexually transmitted infections like Hepatitis and HIV.