Apparently in some remote southern regions Malawi there's a tradition that requires girls to have sex with a paid sex worker known as a "hyena" once they reach puberty. Weird right? Well, according to this particular tradition in Nsanje district in southern Malawi, the act is deemed as a form of ritual "cleansing". 
A 40-year-old looking man named Eric Aniva is apparently one of the paid sex workers who are also known as 'hyenas' in the community. Despite being HIV positive, Eric is still being paid Ksh400 everytime he sleeps with a young girl.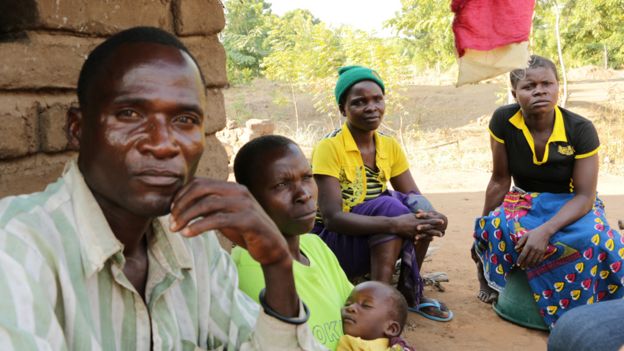 In an interview with BBC, the father of 5 revealed that so far he has slept with 104 women and they're all proud of his work.
"Most of those I have slept with are girls, school-going girls," Aniva said.
"Some girls are just 12 or 13 years old, but I prefer them older. All these girls find pleasure in having me as their hyena. They actually are proud and tell other people that this man is a real man, he knows how to please a woman."
On the other hand, some of the girls he's had an encounter with are not pleased with his services. "There was nothing else I could have done. I had to do it for the sake of my parents," said one of the girls. "If I'd refused, my family members could be attacked with diseases – even death – so I was scared."
Read the full story HERE.
Also Read: DUNIA ISIMAME NISHUKE! Man Caught Having Sex With His friend's Grandmother