Before I dropped out of university, I often heard it said that when smart women graduate, they often do so with 3 certificates: the graduation certificate, a marriage certificate and baby certificate.
An uncle of mine told me this wisdom is not unique to smart Kenyan lasses. Nigerian lasses know it to be true. However, there are some universities that do not produce what we colloquially call "wife material" graduands.
There are some universities whose alumni are only known to party while others produce alumni who get married in glorious ceremonies only for their marriages to turn into flying, flaming garbage less than a year later.
I was talking to my colleagues and I realized that some universities indeed can be said to produce anything but "wife material" and if you have a bae either in the institute of higher education or she is an alumni, then you are wasting your time. Check out the list I painstakingly created: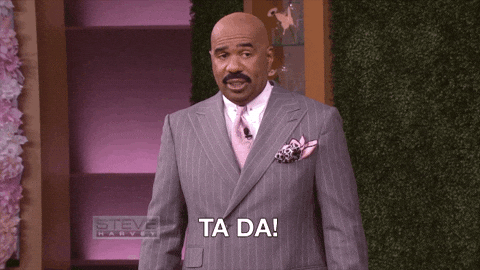 Daystar
Daystar University is a great Christian institute that was started in the bundus of Athi River specifically so it would be secluded and protected from the ills of the world. Parents could take their daughters children there and not have to fear that they would be enticed into fornicating. There, in the bundus of Athi River, the students can study hard and have family values imparted in them. Riiiiiiiiiight!
They have three illustrious alumni who had sensational weddings that led to marriages that imploded in less than a year. Some were accused of committing adultery with powerful Swahili kings, others multiple managers at their place of employ and men of means while others still were accused of good old simple adultery.
USIU
Slay queens seem to be what bloom in the garden that is this institution. To be fair, they also produce slay kings and whatever other woke organisms that litter Generation Z.
Lasses from USIU are known for their proficiency in two aspects of life; wasting away a man's hard earned cash and smoking shisha -and now that shisha is illegal…
Marry a lass from this school at your own risk!
MMU
Love triangles with manambas. That was what my colleague, your future ex, had to say about MMU. To be fair, I do know abit about the reputation of the school. In my past life, I enjoyed a brief but passionate dalliance with a married lass who was an alumni of the school. My homie also reminded me of all the tragic love triangles these MMu lasses seem to relish. Some involving police officers, others involving random yobs but the one common denominator is that they are all unstable.
She is still happily married if you are wondering how my dalliance ended.
Catholic University
If you live around wild animals, sooner or later, you will begin to act like them. And Catholic university produces the finest wild animals of all the schools mentioned above. They appear decent until you break through that false exterior.
Me myself, I have enjoyed watching some of my friends date some of these lasses only for their love story to end the same way we all predicted it would; with them getting cucked.
I wonder whether the royal wedding between Prince Harry and Megan Markle followed the formula I shared above. But then again, fairy tales are as rare as snow leopards.