When we are in relationships, we want the best from our partners and as much as people say that bedroom matters -that is, sex- is not a priority, we all know that it comes first.
Sometimes it's actually the bond or chemistry that keeps lovers together, even when everything else is not working out.
But now, I think we got it all wrong when it comes to what bedroom matters are all about, whether it's in a serious relationship, a Friends With Benefits, a rebound.
Personally, I don't think that it has to be all about sex when it comes to a man satisfying his woman. There happen to be many ways that a man can please a woman in bed apart from, just having lungula.
And though most men don't know this, you can find many other ways to make your woman happy and I'm glad to share some. Well, here are 5 other things you can do with your boo, apart from sex, to keep the fire burning!
1. Long Kissing

Yeah, I know this is a bit obvious, but I'm not talking about a 2 minutes kissing. I mean a long kiss, for about 15 or more. This may sound ridiculous, but if you and your partner have a strong connection, this will happen so naturally, and you may end up liking it, to do it for an even longer time. Use your tongue, look deep in her eyes, slowly lick her lips and even rub each other's lips against each other tenderly! Got it?
2. Licking Her Lower Body
If you find kissing her for more than 10 minutes a hustle, then you can try licking her lower body, starting from the licking the middle of her breasts, down to her naval as you try to lick it softly, then try and suck her hips and bite them, but very gently. Another sensitive place for a woman is between her thighs when done right, by hardening your tongue and licking her, with no aggression.
3. A Body/ Foot massage

Now, this is very important, because it relieves her of fatigue, relaxes her muscles and generally makes her body feel better. Getting a good oil massage after a hot shower, when she is just in a towel, and do that as you give her some good vibe or with slow, sweet music. A foot massage is also sensual and gives her a relaxed feeling from wearing her high-heels. Trust me she will appreciate it that when you ask for it, she will give it to you with no limits or questions.
4. Sucking Her Neck And Back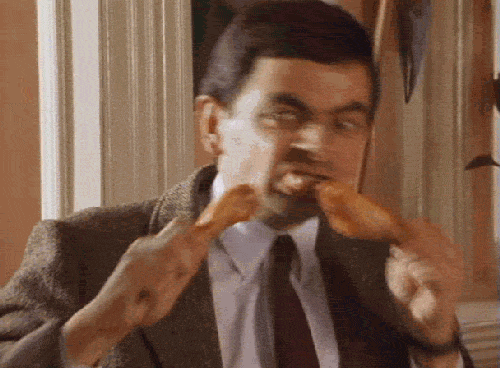 Most women happen to be very sensitive on their necks and lower back. You can try kissing your way down her lips, to her chin. Then lift her face and begin sucking sensually on her neck (especially on the back of her neck). Give her soft and wet kisses on her back and use your mouth to breathe heavily down on her mid-back whilst letting your tongue out at times to heighten her arousal.
5. Caressing As You Play With Her Hair
I have to warn that this cannot apply if your woman is a lover of weaves or hair extensions. This is just a simple way of taking time just to feel each other's bodies and discover more sensual parts. You can do this while listening to some good, soothing R&B music, with candles around and preferably naked *oops*. Running your hands through her finger gives her a passionate feeling, that will make your bond even stronger. You can even take this time to talk about yourselves more.