Google released the most searched keywords in Kenya over the past week and Diamond's misery and Ali Kiba's big day made it to the top 10 most searched.
Diamond Platinumz was arrested over his obscene videos on social media which was something Kenyans wanted to know about in full details. Ali Kiba disappointed many women in Kenya after he finally tied the knot to his long-term girlfriend, Amina Khaleef and the green-eyed monster led alot of women to try and find out just who she is.
But the two weren't the only ones to make the top 10 list. Find out who the entire list is comprised of:
Avicii
We lost a legendary EDM DJ, Avicii who was a favorite among many Kenyans actually worldwide and his death was a sudden shock to Kenyans. Despite the fact that he had been ailing for a while and had even he quit live performances, he was gone too soon.
2. Arsene Wenger
Arsene Wenger made it to the trending topics at number two on the top searches released by Google.  Just when the FA Cup semi-final match between Manchester United and London-based Tottenham Hotspurs, Arsene Wenger announced that he would be leaving Arsenal at the end of the season.This is after being the manager for 22 years.
3. Kenneth Matiba
Multiparty crusader Kenneth Matiba trended at number three. Kenyans searched for his achievements, his death and funeral plans. He died at the age of 85 while undergoing treatment at the Karen Hospital after a long illness.
4. Ali Kiba
Ali Kiba got married in a colourful 2-day wedding and those who couldn't attend wanted to be in the know about every detail. He is now a married to Amina Khaleef.
5. Earth day
The annual event was celebrated on April 22 to demonstrate support for environmental protection and Google commemorated this for two days. Kenyans wanted to find out exactly what earth day meant and why it's being held to demonstrate support for environmental protection.
6. Diamond Platnumz arrested
Our favorite boy from Tandale made it to number 6. People wanted to find out exactly what was the reason for his arrest and the ongoing process.
7.  Grace Kipchoim
The death of Baringo South MP Grace Kipchoim was a sad one as she had many fans because of her peaceful and helpful nature.
She died on Friday morning while undergoing treatment at Nairobi Hospital after a long battle with colon cancer.
8. KPLC Token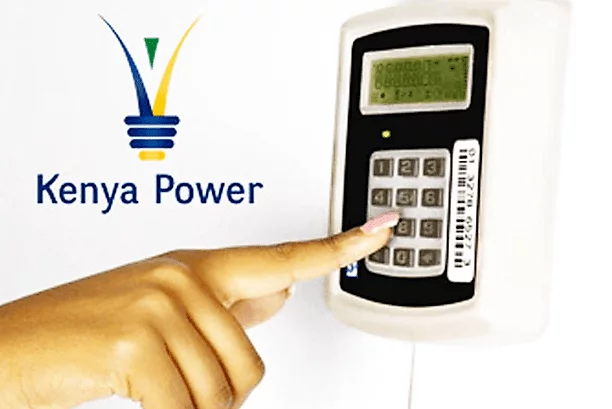 Probably the most frustrating time for many Kenyans last week. Kenyans online vented their frustrations over the mess with KPLC's electronic payment system, which made it difficult to top-up tokens as well as claims of inflated power bills for over 24 hours.
9.  IEBC commissioners resign
What many Kenyan's have been waiting for. The resignation of IEBC Vice Chairperson Consolata Maina and commissioners Paul Kurgat and Margaret Mwachanya on Monday, citing lack of faith in the commission's chairman. Though many expected the main culprits, Chiloba and Chebukati to be featured on the resignation list.
10. Julius Malema Challenge
Trust the creativity of Kenyan's to come up with memes. Google got a hold of this as some wanted to understand what the Julius Malema Challenge was to create better memes.
This is clear proof Kenyans like mushene.